It was an average night at Club B. A warm summer's night in New York City and a good bar where the drinks were cold, the perfect combination.
It was early in the week, no rowdy groups looking for private parties on a Tuesday, so the open VIP area of the establishment was Awakened or allied Sleepwalkers only. Two pool tables, a dart board, a private bar with sleepwalker staff bartender, and a few Mages enjoying a night out.
Sitting at a table nursing pints of beer were Prometheus and Eagle Eye, the pair of Thearchs debating what the hell the Yankees needed to do to get back into the AL East race. Prometheus was all about trading one of the bullpen arms for a good bat and making a run, while Eagle Eye was writing the season off and preparing for next year, making the case that anything they got in return for Andrew Miller wasn't going to salvage the season.
At another table a selection of empty beer bottles sat in front of Rolling Thunder as he engaged with Jackpot on the relative merits the 70s New York Punk Scene, the Libertine and Arrow discussing Patti Smith, The Ramones and the New York Dolls and their influence on the London Scene. Hecate sat at the table as well, stirring a mixed drink and quietly listening to the conversation.
Closer to the bar Mockingbird and Jade were having a quieter conversation and each were sipping on a martini and chatting with the bartender whenever her duties took her near.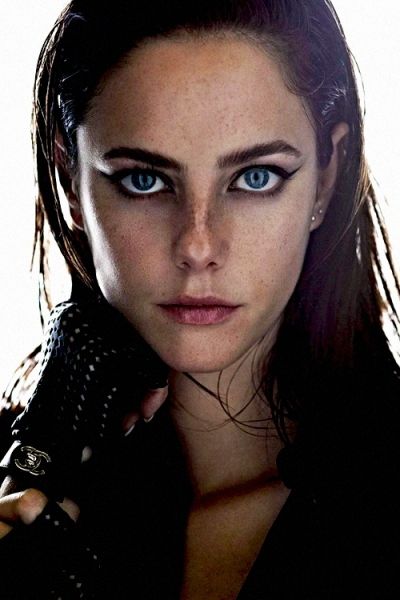 Aurora ¦ Obrimos ¦ Adamantine Arrow ¦ Status: Consilium: 1, Arrow: 2 ¦ Presence 3 ¦ Striking Looks: Pretty Eyes and Athletic ¦ WP: Full ¦ Mana: 9 ¦ Def 3 ¦ Spells: Temporal Dodge (3 - Attainment), Omnivision (Attainment)
Aurora checked her cranberry juice, making sure that it wouldn't fall, and took aim at a solid. She checked the shot one more time and with a pair of delicate movements smacked her stick into the white ball sending it towards its target. The crack let her know that it was a solid hit and a grin appeared on her face as the solid colored ball found its way into the proper pocket. She took a sip of juice and placed it back on the nearest empty table before checking the chalk at the end of the stick. She carefully added a bit more blue to the end and then glanced at the table to select her next shot.
The Arrow was playing alone. Rolling Thunder, Prometheus and Hecate all asked her to save a game but each wanted a few drinks in them before stepping up. That did not bother Aurora at all, she was happy for the night off. Today had been two summer courses, gym, combat training but no Arrow business or self defense classes, either taking or teaching. So she had decided to go out and hit Club B. Engage. Be social. See her fellow Mages in a setting where she was only lightly armed, well lightly armed for her.
Jade and Mockingbird seemed to be in a semi-official conversation, or at least talking Awakened politics, so she avoided them. The baseball conversation would normally have caught her attention but this season it only reminded her how awful her Braves were, so that was out. Seriously second worse in the majors? As for the NYC Punk conversation, well she saw Rolling Thunder enough, it was the Free Council's time to match him in alcohol consumption.
She picked out her next shot and checked the angles. A tap in on the right corner pocket. She double checked and then used the same fluid motion. Good contact. Another solid in the pocket.